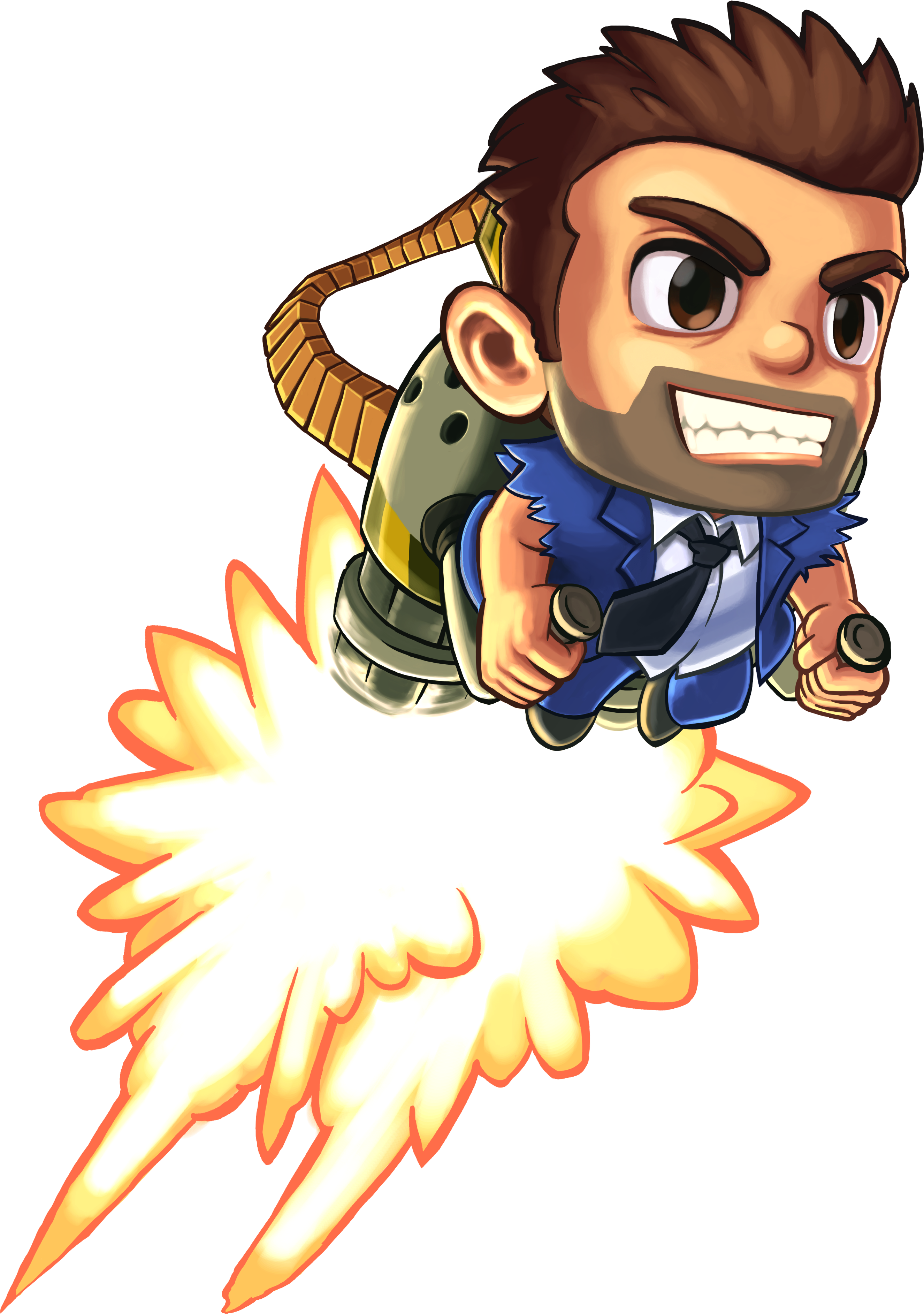 Barry Steakfries is the main character in Jetpack Joyride. The story behind Jetpack Joyride is that Barry is a struggling gramophone salesman and comes across the lab of Legitimate Research where he sees a Jetpack as a way of escaping of his traditional life as a struggling salesman. Barry then, sure enough, breaks into the facility and steals the Machine Gun Jetpack from the Scientists, proceeding to wreak havoc any way he can.
On his Joyride, Barry finds Coins, Spin Tokens and many Hazards.
Appearance
Edit
He has brown eyes, hair and a shaved beard of the same color, a tie, a shirt, pants and little dots which would be his "Five O'clock shadow". Before breaking in the laboratory he wore glasses and had sleeves, which he ripped. He is mainly seen in game artworks with a Machine Gun Jetpack.
You can buy and change Clothing in The Stash, along with new Jetpacks.
Barry first appeared in Monster Dash as the main character.

He also appeared in Age of the Zombies

He wears the same traditional suit in every other game.
When he breaks in, a sign that says "Do not steal" is seen.

The sign usually goes flying unless Free Ride is used and the Crazy Freaking Teleporter is obtained.
Barry is a wanted character as seen in the trailers promoting "gadgets." A reward is offered for 10,000,000 dollars.